"
"This was our biggest trailer ever and the folks at REALTIME made the introduction of Captain Jack Sparrow to the Sea of Thieves a moment to remember. They managed to capture the charm, humour and cinematic quality that we knew the fans of Disney's Pirates of the Caribbean would expect and I really couldn't be happier with the results!"
John McMurtrie
Head of Video Production, Rare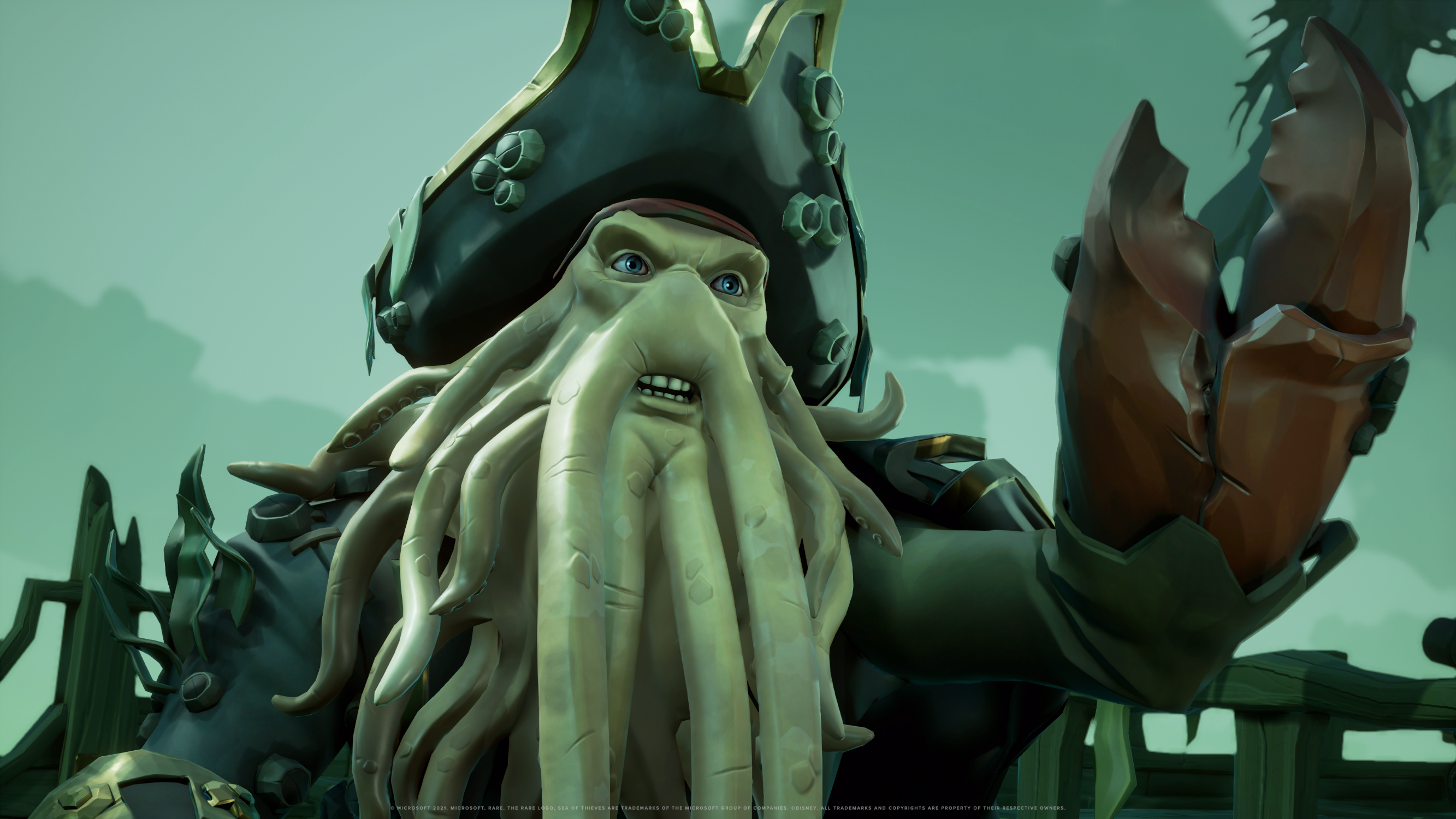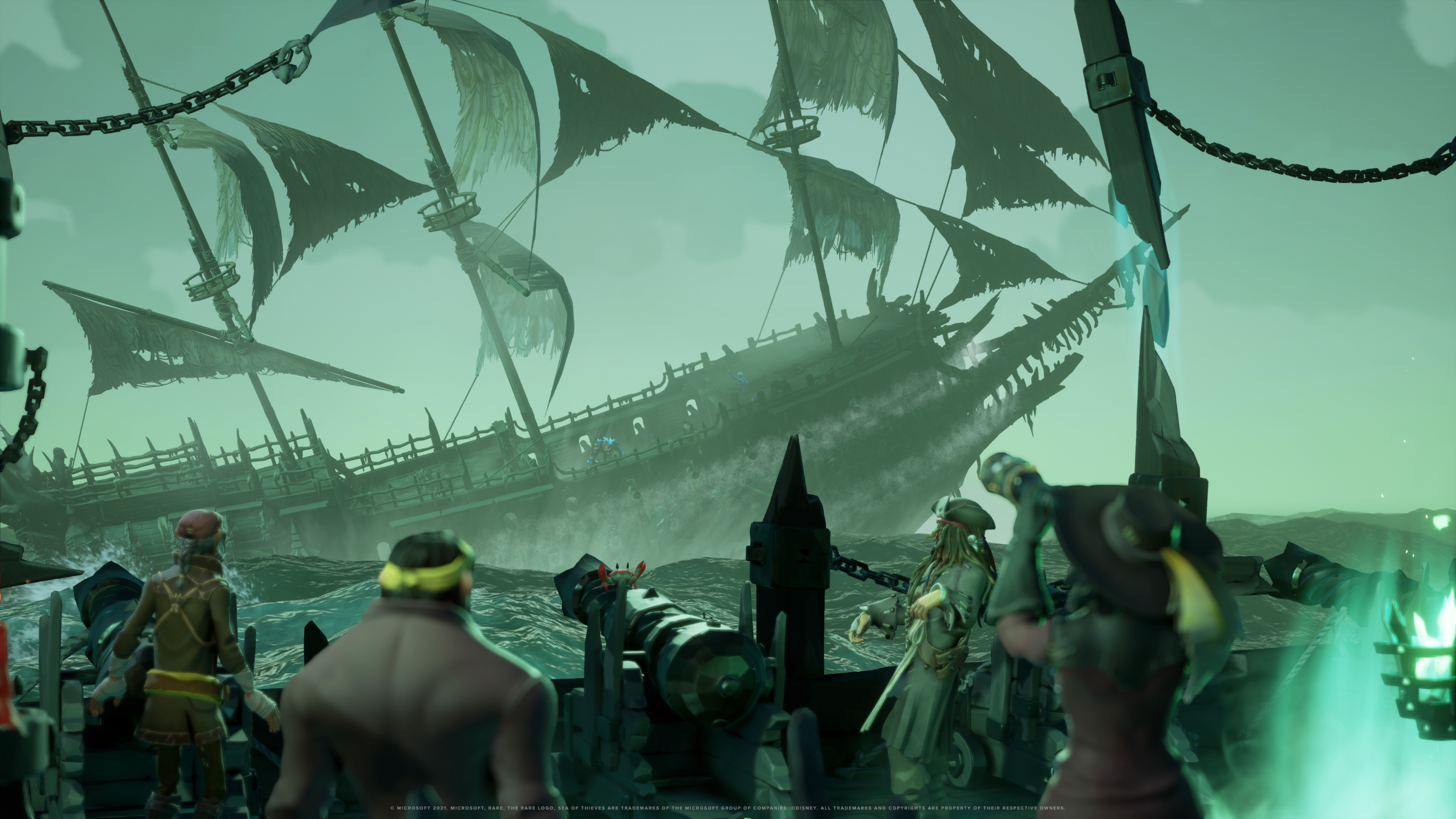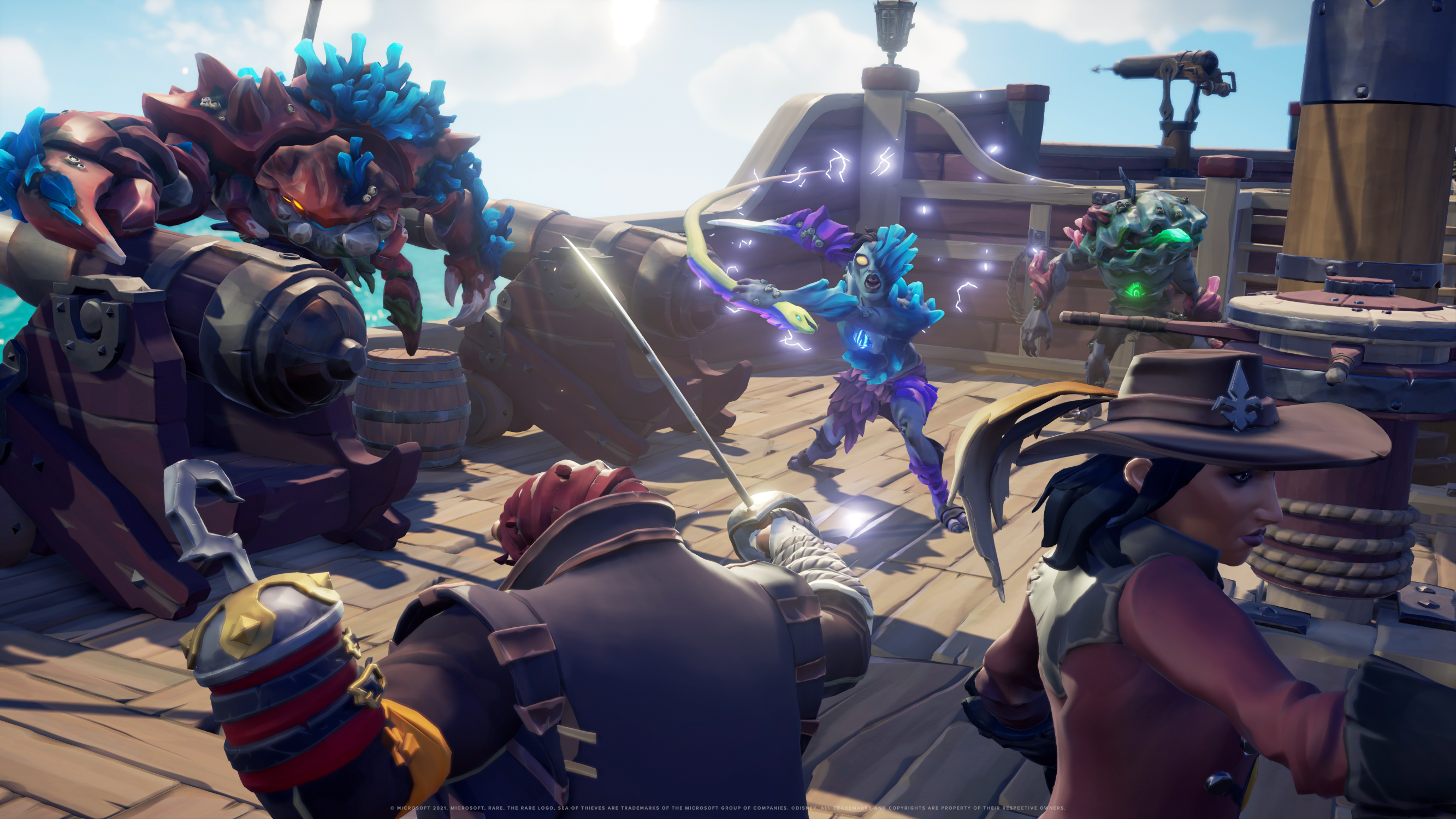 Edited in the style of a fast-paced film trailer, Sea of Thieves: A Pirate's Life was an ambitious undertaking for the studio. Featuring double the shots from the last trailer created for the Sea of Thieves game, the team painstakingly animated more than twenty characters, including Jack Sparrow and Davy Jones, over thirty unique environments and the most in-engine FX the studio has worked on to date.
Introducing the new shipmates into the fray was an exciting challenge for REALTIME's animation team, who jumped at the chance to work on the infamous crew. The performances were honed by referencing the film franchise, as well as the original Jack Sparrow double, Simon Newton, who joined the team to supply acting references.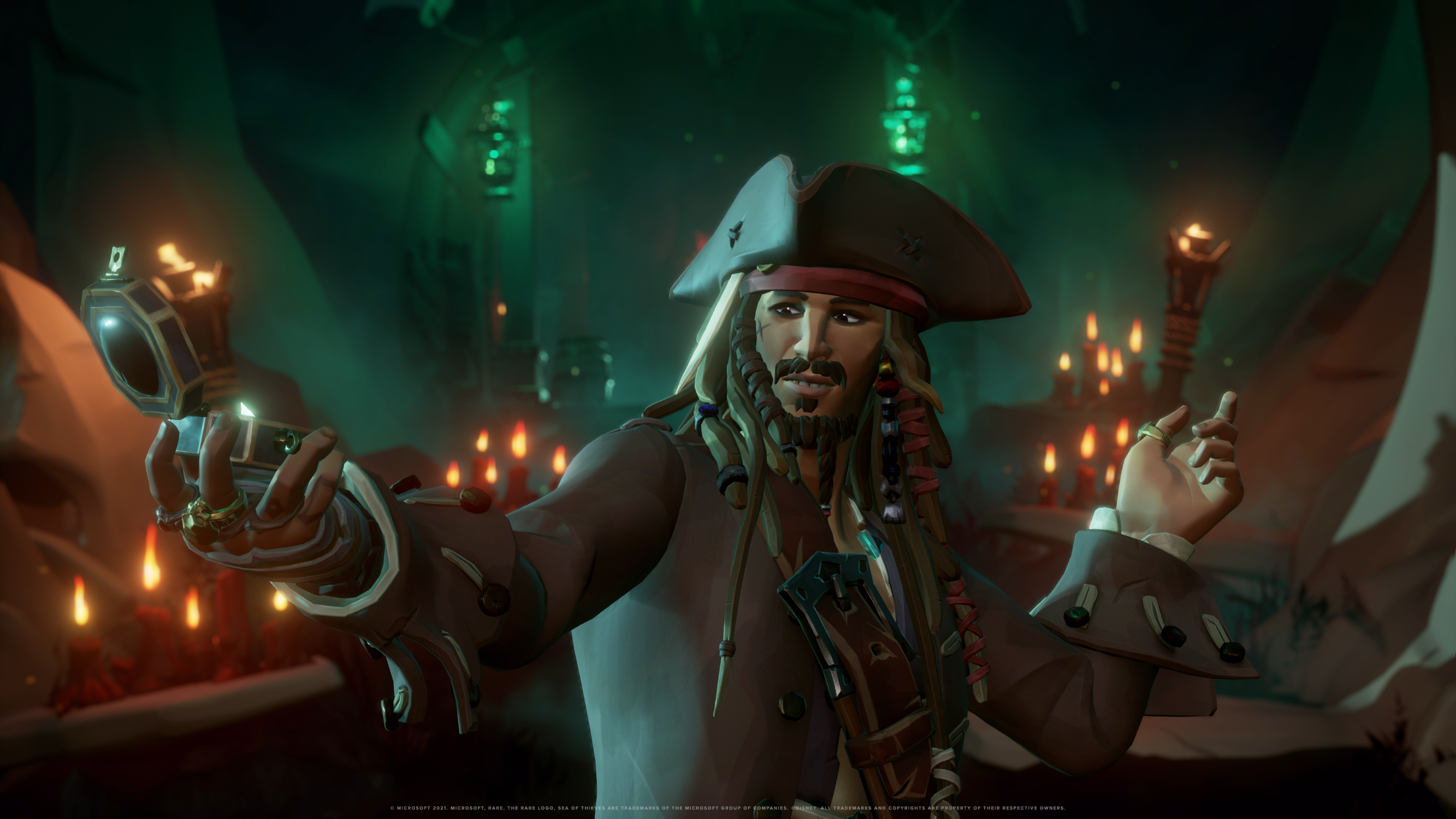 "
"We absolutely love working with Rare on the Sea of Thieves trailers and are big fans of the unique style of the games, from the beloved characters to the beautiful environments. Being trusted to introduce Captain Jack Sparrow and his crew to that world was so exciting and a real highlight for us."
Jane Forsyth
Head of Production
"
"Sea of Thieves is Xbox's jewel in the crown and adding Disney's Pirates of the Caribbean world into the mix was a dream come true for us. I'm really pleased with the quality of the character work we were able to produce, and hope the fans are as excited as us to see those guys in there."
Stuart Bayley
Art Director
"
"For us, the performances hinged on the balance of bringing to life such well-known characters whilst also enhancing the performance even more to exist in the stylised games world. It was a lot of fun."
Nicolas Seck
Animation Director