Four ways to boost your trailer visibility with performance marketing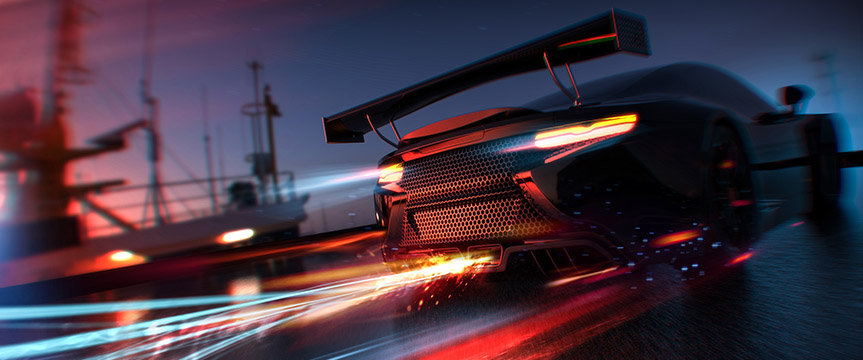 Our friends over at attract mode have written up some hints and tips on how to boost the number of eyeballs you can get on your video game trailers with performance marketing.
Stefan Wehler has been working in video game marketing for over 15 years and has supported all sorts of game developers, from Independent to AAA including Riot Games, Funcom, Remote Control Productions, Astragon, Zeuz and more.
Take it away Stefan!
You have pushed that publish-button and dropped your trailer like it's hot. Sure, you know your way around video SEO and have used all the little growth hacks to get it discovered by your desired audience. You named it with a keyword-heavy title, tagged it with the most relevant search terms, and distributed it across all your social consumer touchpoints. You asked your team, friends, and partners to engage and share the video to the max.
But what if you are still not getting the number of eyeballs you have been looking to achieve? I'm not surprised! In May 2019, 500 hours of video content was being uploaded to Youtube every minute. That's a lot of content to consume, and a year later I'm sure this number is even higher. The good news is that one-third of the global internet population view more than 1 billion hours of video each day on YouTube (source YouTube). The bad news is you have to find your relevant audience amongst these billions of eyes.
The is where Performance Marketing is here to help!.. Let's have a look at your options on YouTube first. You have 2 choices on Google's video platform.
TrueView Instream ads
When it comes to length, many people have the misconception that you are limited to tv commercial like ad formats
with YouTube PreRolls. To be honest, indeed, short-form videos perform quite well. But assuming your trailer is of top quality, the actual time limit is 3 minutes. Viewers will be able to skip after 5 seconds, which is why especially movie or tv trailers have been putting a micro- teaser for the full trailer in the first 5 seconds for quite some time now. Its ultimate goal is viewer rentation for the full length of the video.
But even if users opt to skip your video, it's no drama as you will not get charged for the impression. The charge applies either if a user watches at least 30 seconds or engages with your TrueView ad, for example, by liking it or clicking on the link.
You can have these ads run on either YouTube exclusively or expand to partner sites on the Google Display Network with the whole wealth of targeting options coming with advertising on the Google Ads ecosystem. Go broad with an affinity audience and topics or niche with in-market audiences, custom audiences, or even single keywords and creator videos where you would like to see your trailer running.
TrueView Video Discovery ads
The Video Discovery Ads are a different breed of video advertising compared to instream ads. If you have ever done search engine marketing, you know that it takes a heroic effort to set it up, manage the campaign, and keep costs under control. But don't forget: YouTube is considered to be the 2nd largest search engine on the internet, processing 3 billion searches a month. And it's much more accessible and even more relevant when your target audiences are millennials, Gen Z or younger.
To place your video in the search results is much easier to achieve and cost effective with TrueView Video discovery ads compared to classic SEM with a video creative. Where In-Stream Ads play in front of other videos, Discovery Ads show up on the YouTube search result page, on the right-hand side-bar of the YouTube watch page, and YouTube's mobile app homepage. Most importantly, these ads require excellent copywriting as you only have 25 characters for a catchy headline and two lines of 35 characters for the description. Your video thumbnail needs to be eye-catching as well to attract searchers to click on your ad. Motion only happens if users hover over the thumbnail, which will give them a short glimpse of the video content. The other big difference to In-Stream Ads is how you get charged. No matter how long users watch your video, you only pay per click. Sound expensive? It's not!
People tend to think that both YouTube formats must be quite expensive. But in reality, you can run campaigns on a cost per view of 0.05 € or even lower. So as your trailer is top-notch, you shouldn't have problems running on a 30% view rate. A quick calculation backward shows that a 10k € spend would give you 200,.000 views and around 6.6 M Impressions. That's what I consider quite a return for your money.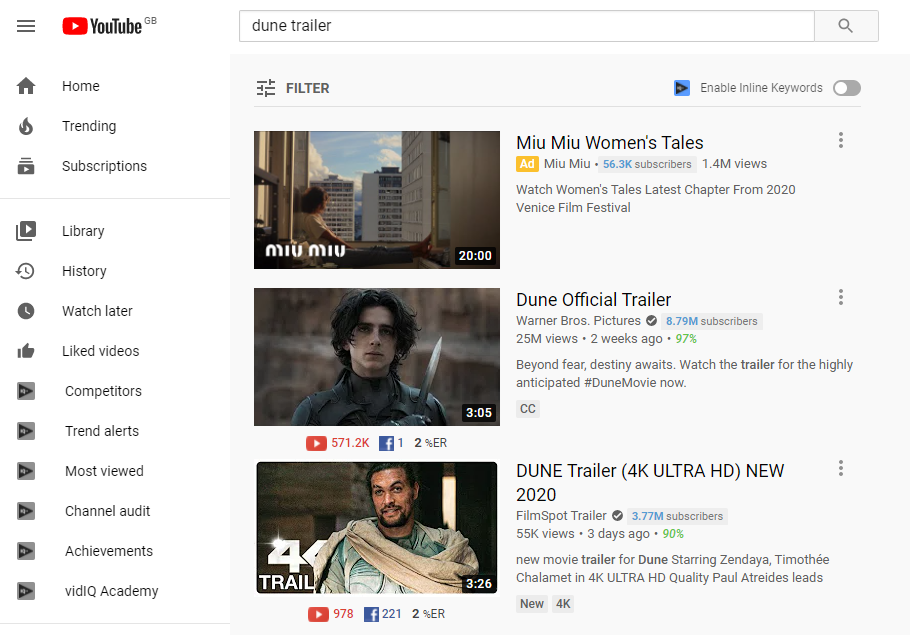 Facebook Video discovery
As mentioned at the beginning of this blog, you will have distributed your trailer via social. The Facebook ecosystem holds another opportunity to boost your video performance. As context, you have to be aware that video has become a focus for Facebook. Mark Zuckerberg kept mentioning this in earnings calls over recent years. The agreement between Microsoft's sunset streaming platform Mixer and Facebook live is only the latest sign of how much effort Facebook has been putting into upping their game when it comes to video on the core feed as well as on Instagram.
Boosting video views is baked in to the Ads Manager as one of the 11 campaign types delivering to both platforms. By default, the video view ad type will focus on pushing ThruPlays, which equals a watch time of 15 seconds minimum. Right after, you will be given a choice if you want to be charged by impression or ThruPlay.
To inform your campaign setup, take a look at Creator Studio first. The insights tab of Creator Studio is your go-to place to explore the organic performance of your videos. What is the average time people spend watching your video, how many 1-minute views did you achieve, and most importantly, which audiences have engaged with your video. Before you set up any targeting and budget make sure that you check these stats thoroughly and use it to your advantage on the hunt for more eyeballs.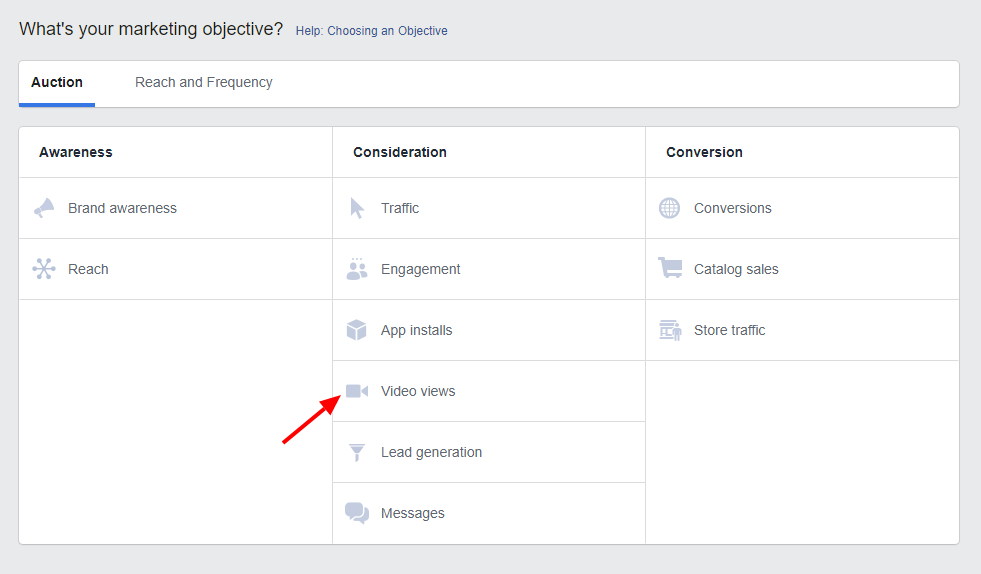 Twitch Trailer blasts
In 2020, I cannot leave out Twitch for boosting your trailer's visibility. You think the live streaming platform is only for gamers showing off their game skills? Think again, the number of monthly visitors has risen 88% between November 2019 and April 2020 (Source: Twitch), and the viewers come for more than games, not just since COVID. Music has gained popularity, sports as well and just lately Twitch has introduced watch parties where the users can enjoy the latest tv shows together.
On Twitch you can opt for classic pre-rolls, but, in my opinion, what works even better is getting your trailer delivered right to the community by their favorite influencers. Enter Bounty Board, Twitch's platform to connect with millions of micro-influencers. It works on a Cost per engaged view (CPEV) basis, which means viewers will have to watch your trailer for at least two continuous minutes before you get charged. Once set up, your campaign is posted as a bounty to the connected streamers. The creators who see it and see that it lines up with their community can accept the bounty and start distributing your video. As micro-influencers typically have a highly engaged fanbase, the CPEV makes total sense as you can expect some good engagement numbers. Handpicking them would be tedious to impossible (read this blog if you want to dive deeper into the influencer funnel topic), but Bounty Board facilitates it for you at scale.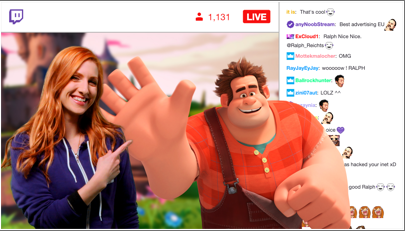 Hopefully the above has given you a good overview of some things you can start exploring yourself to improve the performance of your marketing campaigns. Ideally, you can even leverage a mix of them if you have the budget to do so. It will pay off!