Free Resources For Artists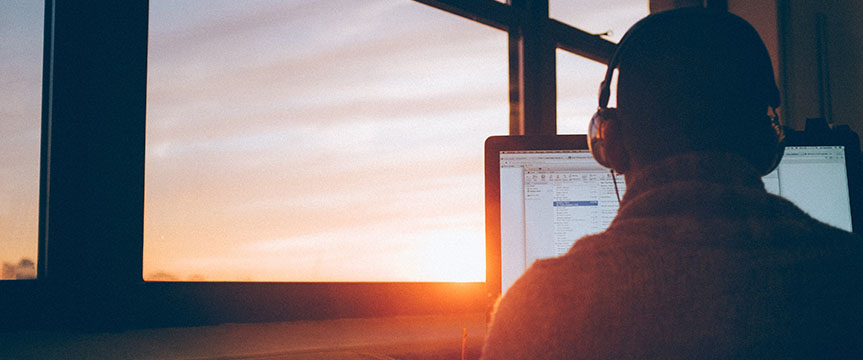 If you are not working at the moment, perhaps now is a great time to learn new skills or brush up on old ones. Maybe it's more about how you market yourself or manage your freelance business. Or managing fellow artistic brethren. Or anything related to your career – no limits!
So I've been chatting to our artists and some of the awesome partners we collaborate with and have pulled together a little list of free resources – here's some cool content that we think could help you level up (whatever level you are now!), ready for that next challenge when things pick up!
The Foundry's Nuke – we love it! It was a dream on our Game of Thrones trailer. 
You have to check out the workflow Wednesday playlist https://www.youtube.com/playlist?list=PLi2GhhsPL-RrqMRhbMNX6D2SN8ilI2601
There's some really cool live events that are short bursts of info covering lots of techy topics https://www.foundry.com/events/virtual-events
And you can trial Mari the brilliant texturing tool and nuke for free here – MARI / Nuke
We're a max studio so it would be crazy not to share with you what the wonderful people at Autodesk have been putting together!
Win, manage and keep clients as a freelance 3D artist https://area.autodesk.com/life-in-3d/win-manage-and-keep-clients-as-a-freelance-3D-artist/ 
3ds Max tutorials https://area.autodesk.com/all/tutorials/3ds-max/

Download assets https://area.autodesk.com/downloads/ 
There are lots of resources here from managing teams for the first time, know-hows on running a business, to portfolio/asset creation advice. Not all are free – but many are.
We use V-Ray so it only makes sense we encourage you to as well. It also discusses working with V-Ray in MAX and Unreal (which we also use – brilliant!).
And – for those of you wanting to use Maya there's a free edition of V-Ray PLE so you can learn how it works,
THE resource for getting to grips with UE4 if you are relatively new to it.
Great resource for tips, tricks and how-to's when it comes to MAX modelling and ZBrush sculpting.
Talented concept, key frame and illustration artist sharing his workflows and process for digital painting and more. Recommended by our Art Director, Stu
Immense resource for training and learning on all things art – they cover a very wide range of topics, programs and technical aspects – including essential art fundamentals. Recommended by one of our Senior CG Generalists, Chris.
Tutorials made by, or hosted by, SideFX. Terrific resource for this powerful program.
       

Materials and Shaders in UE4
Thomas Harle and  Ben Cloward are highly experienced tech artists from the games industry and in their channels they do a great job of breaking down how to handle some intermediate material and shader examples in UE4.
Great website for junior and seasoned VFX Artist alike so you should check them out. They have a wide number of tutorials and educational content you can learn from. Not to mention a raft of free assets to leverage what you have learnt!
Allan is legendary in the world of VFX and has done much to help people develop their careers, skills or personal brand in FX – he has a ton of resources you can grab at his site (many are free) but here are a select few of his recommendations specifically around marketing yourself and being productive while remote. All very useful in the current climate:
o The Ultimate Demo Reel Guide (also includes some videos)
o Mastering Your Freelance Career
o Extreme Workflow and Productivity Hacks
o Killer Tools to Help You Get s!#% DONE!
There's more we could share, and MUCH more out there, we just want to give you a head start on some resources we would recommend. This selection of resources is a great starting point if you are in between projects and looking for inspiration to become the artist you aspire to be.
Got any suggestions not on this list? Let us know and we can get this shared!
Thanks for being awesome and stay safe. Much love.