Getting a job in the industry!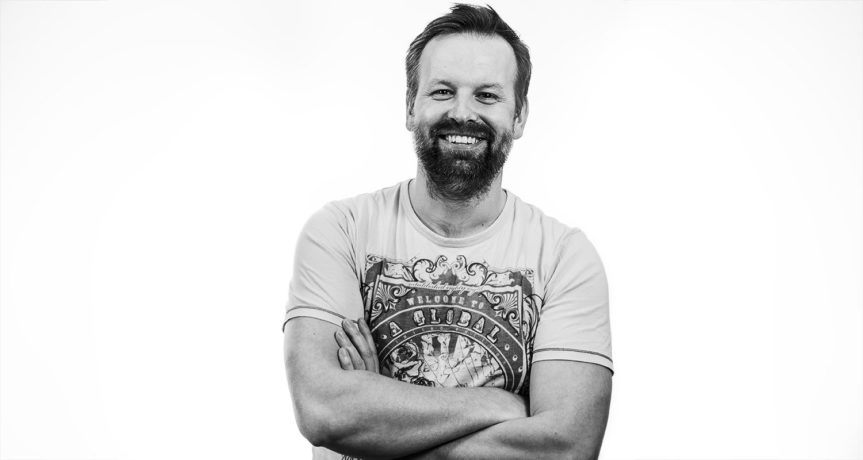 Getting a job in the animation/VFX industry from REALTIME's Pete Leonard
So, you've found a job on our website that you think you'd be perfect for, or maybe you've been following us long enough to know we are the right company for you. Great stuff!
Thing is, just how do you (best) go about getting a gig here?
I think I can help!
There's an inexhaustible number of tips, advice and information out there on what you can do, so I'm going to break this down into chunks so it's a bit more digestible and useful.
MAKE THE APPLICATION
Well that figures of course – until we become clairvoyants, but that's some way off.
In the meantime, there are a number of core elements that we'd advise here at REALTIME to grab the interest of the hiring managers and get yourself considered.
Be clear on your specialism – It's a good place to start and feeds well into your next career objective. The team is broken into different departments and simply seeing that someone is (for example) a professional CG Lighter will stand out more than someone who is less clear about their primary area of expertise.
Show your Enthusiasm and Attitude – In the content of your email, don't forget show yourself off! We pride ourselves on creating a fun, hardworking culture. Are you the type of person who comes to work with a smile and stays the extra half hour if needed? Give us an example…
Link your (best) work/showreel – this will be the biggest thing we go off in terms of your suitability. Regardless of education, experience or anything else, THIS supersedes everything. So, make it great ?
Tell us about yourself… no really! – We're interested! We will be spending a lot of time with each other so it'd be grand if we know something about why you work in CG, what your interests are, and more. This can be at the top of your CV, a cover letter or some other cool little way of presenting yourself (hint hint), but naturally it's important for both of us so we can fit.
Attention grabbing CV – it doesn't have to look like that cool flyer you saw last week (although that would be nice), but be sure to quickly and concisely present your objective (what you're looking for) and your core skills (packages and CG focus) – it doesn't have to be long either (2 pages is more than enough). Run it by others to get a second opinion, but this is your elevator pitch, so be sure it's impactful.
Why us? – Sounds obvious but if you want to work here, we want to know why. It helps us understand what interests you about our company and why you'd be a good fit.
OK, BUT WHAT KIND OF SHOWREEL GRABS YOUR ATTENTION?
Good question – here's some tips on that:
Relevant examples – like many studios we have carved out a niche in game cinematics (pre-rendered, and real-time) and Automotive. So, we do need to see some images or trailers of work that is commensurate with our projects. The world of CG is vast, and we need people who have some understanding of that niche we operate in. The reel is your best way to exhibit this.
Quality! – Over quantity. Every time. We spend quite a lot of time on our shots providing them with a final look, feel and finesse. Which requires dedication, a good eye for detail and composition, and perseverance. We need to see at least a couple of examples that show the same commitment and approach. Don't be afraid to cut content – if it doesn't show you at your best, then less is definitely more. Remember older work can flesh out your reel, but it can also make one of us ask how good your eye is, and why you've kept it in there…
Breakdowns – These are so useful! Whether it's wireframes, layers & comp passes, texture maps/wraps, it all helps, as well as just having the finished article. If you've perused our site long enough, you will see we have breakdowns of projects like SMITE and Dropzone in areas such as VFX and Animation. It allows people to see how we delivered the end product. If we can see how you got to yours, it tells us a great deal about your process and approach. A picture paints a thousand words, n'all that.
State your contributions – For large scale projects and professional shots, there are many pairs of hands that come together to create the end result. So, a simple statement about what you did in each shot allows us to focus on the right areas and judge your work more fairly. It does you justice and saves us time. We like that (so thank you?).
GREAT, I GOT AN INTERVIEW!
Top banana! We are particular about the kind of things we look for in applications and reels, so you've shown real promise – let's not fall at this hurdle.
Set goals and prepare – It doesn't have to be a bucket list but think logically about what you want to express to us. What is your greatest asset as an artist, or producer, or whatever? What strengths will you bring to REALTIME that we could use? Think about what you want to get across so that you will be well prepared.
Practice – If you're super comfortable at interview then very well done – 95% of the population is very jealous?. For the rest of us, we have to have a plan of how we are going to present ourselves. But you've set goals so you can practice how to communicate your abilities. You HAVE set goals right?
Be yourself – Easier said than done for most (including me). We all have strengths, development areas and our own quirks. So, feel comfortable in being open on these – we'll appreciate the openness and honesty, we'll be able to connect with you a bit more, but most importantly: YOU'LL feel more confident and at ease. Anyway, we are a bit eclectic ourselves, so you'll be in good company.
Be Passionate – Speaks for itself. People do this job for the love of it! So, we need you to show us what makes you love what you do.
Bring any extras you like – That can be a laptop or flash pen with WIP shots you wish to talk us through, a simulation in Houdini you are experimenting with, or weekend classes engaged in landscape or life drawing – it all helps and will provide some further insight into your passions, and how you communicate – we do a LOT of that in the boardroom anyway so best to get used to it.
Questions – It's a 2-way street and you are choosing us as much as we are choosing you. So, questions are not only welcomed, but we consider them essential and we won't be able to take you as seriously if you don't have any for us, about our company, work or future direction.
THANKS… ANY LAST WORDS?
Just a few:
Get organised – you'd be surprised how many people can fail to plan their trip or arrive in a timely fashion. This is your first impression so best to plan your trip and account for potential obstacles (within reason of course).
Research – Find out as much as you can about us beyond what you already know. Our Marketing Manager gets a ton of stuff out there on our Facebook, Instagram, LinkedIn and Twitter as well as our website so be sure to use them to glean as much about us and our activities as you can. It really helps at interview and avoids those awkward silences. Result!
Booted and Suited? – You can come in a suit if you want, but it's not required, and the dress code is casual in our studio. I'd say strike a balance. Casual is fine but pick out some of your smarter options.
Pete always makes time to give proper feedback to applicants, so why not have a look at our careers and drop him your showreel on pete.leonard@realtimeuk.com