Getting back on track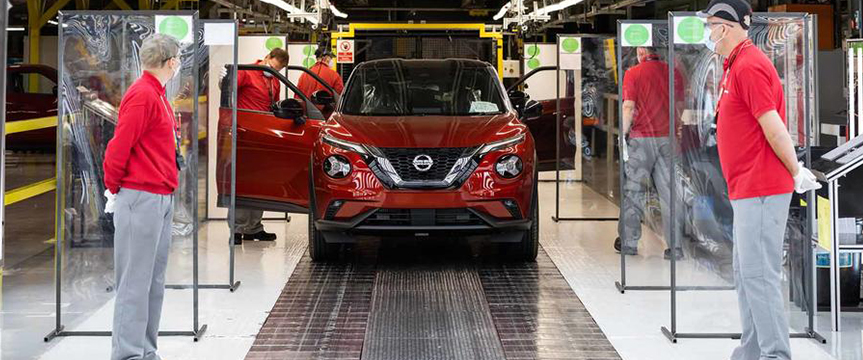 The last few months have been a tumultuous and unprecedented time for all. No one will have gone unaffected, and we are all recovering at our own pace. Businesses have to navigate a world of lockdowns, which makes projects difficult if it requires an international effort, or even any kind of logistical effort. It's what some are calling the 'new normal' and it likely isn't going anywhere.
It means we all have new challenges to contend with, unlike anything we've had to face before. Along with the usual quirks of a project, now there are social distancing requirements and stringent cleaning rotas. And the automotive industry has its own unique issues that we're all adjusting to. 
It's a stark difference from this time in any year gone by. We would usually be preparing for winter shoots, but it isn't an option anymore. So, with a few months of working with these restrictions under our belt, how can we manage our operations while still weathering this storm?
New restrictions
Depending on where you are in the world, your country will have its own rules and regulations around how you should handle the pandemic. Here in the UK, that means a three-tier system that affects regions differently and changing government regulations. And these pervade every aspect of our working lives.
If you're currently working in an office, this might mean desks are spaced apart and only some of the staff are present. Even if you're working from home, this means there's a digital wall between staff that might not have been there before.
In the auto market, we face many of the same restrictions. At a dealership, you'll see desks taped off and perspex screens separating sales associate and customer. In manufacturing facilities, workers have to navigate working with the equipment while avoiding any potential outbreak. And for anyone trying to organise a physical shoot, how do you approach having multiple people on set? Those in TV and film have been isolating their entire staff and working in bubbles, something REALTIME's own TV and film department has discussed at length.
What we can do is remain optimistic and make the most of the situation. We've had to adapt to working from home and learn how to collaborate in a changed world. But most of us have experience of working across borders, so we were more than capable of stepping up to the challenge. For on-set shoots, it gets more complicated, as we mentioned above. It requires some creative thinking to navigate these restrictions and find ways to accomplish your tasks in a digital way rather than a physical one.
Working differently
There are some areas where it's hard to avoid the changes. Going back to manufacturing facilities, they were definitely affected – UK car manufacturing fell by 99.7% in April. As they opened up, they had to work within the restrictions laid out by the government. It's all essential but equally slows us down.
We know of many auto brands that have had to cancel live-action shoots as their very feasibility is now in question. Take Mumbai-based photographer Kunal Kelkar, for example, who had to cancel his trip to Tuscany with Lamborghini.
Indeed, spending fell across the board in the advertising industry. Across Europe, it fell by 9% and three of this year's quarters are expected to feel the brunt even harder than in the 2008 financial crash. 
But there is more optimism now than there was only a few months ago. In a recent email to its members, Steve Davies, chief executive of the Advertising Producers Association (APA), spoke of their latest COVID-19 shooting guidelines: "These guidelines are about two things. First and foremost, safety. But secondly, and importantly, demonstrating to clients and agencies that we can manage productions in a way that minimises coronavirus risks and therefore gives them confidence that they can commission productions."
"[They] will be an important step in giving agencies and their clients confidence that sound guidelines are in place and that with the commitment of APA members to implement them, they can work with APA members to make films."
While many productions are now showing it can be done, it is deeply complicated and makes you consider whether it is worth it. But it has inspired people to take a novel approach and do what they can from their own home offices. Such as this ad from SKODA made using toy cars. Or this genius one from Dacia.
This situation has shown there really is no limit to our creativity and we can create stunning work under the most dire of circumstances. Other simple alternatives might include touching up old pictures? Or giving them new backgrounds to give them fresh life? You could even focus on shorter, 3-second sweep movies (or other digital services) that can give you some new assets to work with.
The last few months have been hard and they will no doubt continue to challenge us. But we can still stand up to the problem and make the most of it in whatever way we can. Now that we're back to full-steam (or as close as we can be), we have the skills to improve what we do even more. The stories above, and from other industries, show us there are solutions available. We just have to be willing to find them.
REALTIME is here for all of our clients right now. If you want to share the lessons we've both learnt during these last few months, get in touch at paul@realtimeuk.com.