Have you met Callum?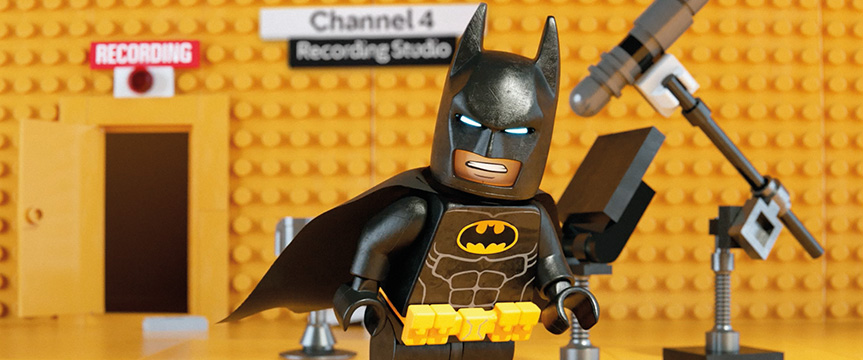 Tell me a little bit about yourself?
Hi. My name is Callum. I'm (one of) the newest members of the team here at REALTIME working on the video game side of the business.
Originally from down south, I went to Newcastle University to study philosophy. I've always had an interest in pop culture, which heavily influenced my studies. In my first year I wrote a dissertation on the parallels between Nietzsche's eternal return and the respawn mechanic in videogames, and in my second year I wrote a dissertation about The Comedian (Watchmen) and the ethics of World Historical Individuals.
I ended up falling into marketing. I spent the first couple of years working in the North West, eventually moving down to London to join my first media agency. Over the course of the next 4 years I managed media partnerships and sponsorships on behalf of some really great brands, with some of the campaigns I managed winning awards along the way.
Up until that point I had focused on client servicing and the commercial aspects of account management, but I was increasingly finding myself more involved in developing the creative for campaigns, which I really enjoyed. So, decided to take a break from my career to study creative strategy and graphic design.
I have finally landed here, and I'm loving it so far!
My interests, much like my background, is very diverse. I've always enjoyed playing sport, and until recently coached and played rugby at my local club. I love nerdy stuff too, watching anime, reading manga, collecting Warhammer 40k, etc
What's your role at REALTIME?
To work with video game creators to produce amazing creative that excites and engages their audience.
What have you learnt about REALTIME since joining?
I've wanted to work here for a while, as I've always been impressed by the quality of work that the team have produced. Since working here, I have learnt that on top of everyone being so skilled and professional, the office is really friendly. It feels like the perfect mix!
What made you want to get into the video games industry?
I've always enjoyed gaming, from the early days of playing Ghostbusters on the Snes. Currently I'm lucky in that I have a PS4 and an Xbox One, which I get to play pretty regularly.
As I've developed over the course of my career though, I have come to see video games as another avenue to tell stories that grip people.
Games are full of great storylines, heroes, and villains. What makes it even better is that by nature of what they are, you have some input in how these stories end.
So, what does an average day at work consist of for you?
One of the great things about working at REALTIME is that my days are so varied. One day I could be organising a video call with a potential new client, the next I could be working with our creatives on a pitch. There isn't really an average day!
What's been your favourite project to work on and the one that you are most proud of?
I'm still relatively new, so I'm just enjoying being a part of the creative process and working on pitches. We have some really creatively gifted people who work here, so it is just cool getting to work closely with them.
If I had to pick a project I worked on previously it would either have to be the Channel 4 partnership for the Lego Batman film, or the RNLI partnership with Ladbible.
What's the biggest challenge you've faced and how did you get around it?
For me, it's not really a one-off challenge, it's more about the general approach to creating something cool. Striking the balance between producing something that can meet commercial goals, whilst also maintaining an editorial voice is difficult. However, it is essential to be able to tread this line in-order to create something that people actually want to engage with, and will meet business goals.
What have you learned since you have been working here?
Although I have always had an interest in video games, I've never been had the technical knowledge as to how things are produced. Every day is a school day at the moment. Learning about how we create both pre-rendered and in-engine trailers is fascinating. As mentioned already, the team are so skilled, it's great getting the chance to sit with them and watch them work.
Are there any upcoming things in the industry you think people need to keep an eye out for?
#RaiseTheGame is an awesome initiative in the UK to increase diversity and improve inclusion in video games. I think that it can only be a positive thing for our industry and have a real impact on the quality of the games that are produced. You can read a bit more about it here: https://raisethegame.com/
Tell me a fun fact about yourself?
I got to play rugby at Twickenham stadium #famous #eliteathlete #allthegearnoidea
If you have an upcoming project and want to discuss it, or just want to talk about how you defeat the final boss in Sekiro (damn you Isshin, the Sword Saint) you can get in touch with me at callum.sibley@realtimeuk.com or on 07912877293.