Is technology the future for car dealerships?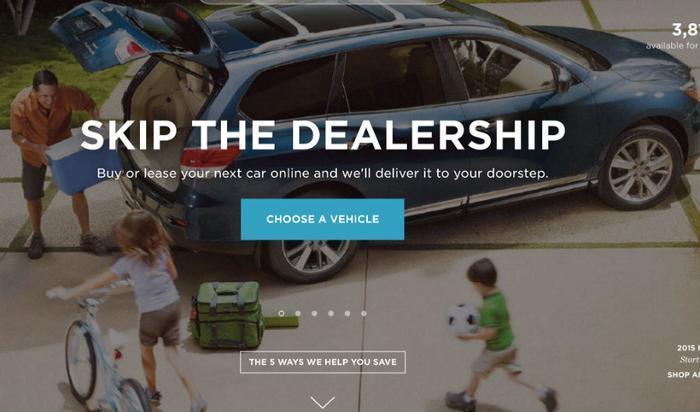 If you listen to the doom and gloom, you would think the traditional high street was dying. Look at big names like BHS and Toys R Us going under in recent years and the subsequent rise of online shopping. You can't walk down your average high street without seeing boarded-up stores or newly emptied lots. Yet we're still far from the collapse of the high street; online shopping only accounts for 17% of total sales, meaning the retail sector is still going strong.
So it's hard not to look at the doom and gloom around car dealerships with the same scepticism. Articles titled 'Why Car Dealerships Will be Extinct by 2025' paint an ominous picture. But if the high street can survive, why can't dealerships?
The new way of shopping
Of course, the two experiences are different. While retail has its fair share of pushy salespeople, it isn't nearly as much of a pain point as it is for the automotive sector. According to Deloitte, less than 1% of people like the car buying experience. But they can learn a lesson from the retail sector; those that are thriving today know that they need to adapt. So it's less 'car dealerships will be extinct by 2025', more 'those who fail to change with the times will die out'.
All the information a consumer needs is at the touch of a button. Customers spend 10 hours on average researching their new car purchase, with 52% visiting the dealer's website during the process. They are savvier and less likely to fall for sales patter. When they visit the dealership, it's not necessarily advice they're looking for.
So what are they looking for? Consumers crave convenience – they will want an easy time. Dealerships might not be the start of the car buying process, but they can still be a part of it. Allowing customers to choose their car at home – maybe even configuring it – before confirming their decision in-store is a good place to start. Adoption of technology like this will make customers feel less pressured, able to take it at their own pace.
They can learn a lot from the Apple store model. There, all of their expensive gadgets and toys are laid out to experiment with at your leisure. Salespeople approach you but don't push you. SEAT has taken the idea and ran with it – they have two stores in the country that wear their convenience on their sleeve. Their website boasts their lack of 'pushy salespeople' and their 'no haggle pricing'. They know what consumers want. They've adapted.
Take a SEAT
These SEAT stores aren't dealerships but that doesn't mean what they do can't be integrated into them. They have less emphasis on the salespeople and more on their information kiosks. These are a fountain of information and adverts in the store make for a more natural pathway for consumers to experiment with the car configurators. It gives them something to 'play' with, opening up the door to conversions that weren't there before.
The stores are also less about the cars, with only three on display. Counter-intuitive? Not quite; Green Room CCO Mike Roberts says it's about 'putting control in the hands of the customer'. If they want, they can even book a test drive nearby.
But there is pressure building from companies like Tesla, who let you buy directly, or ride-sharing apps like Uber. The next big trend might be car subscription services like Wagonex, who knows? We could see a trend of fewer, yet more robust, dealerships.
As we keep saying, the key is adoption. Make the journey from online to in-store a seamless one. Offer easily accessible options at your dealership. Understand that people want to feel in control. Give them the option to customise their car there and then, maybe even offer test drives in a VR environment.
Extinction isn't likely to happen by 2025 but that doesn't mean you're invulnerable to any adverse effects. While the future looks bright for retail, companies like Debenhams still face problems. The same can be said for dealerships. The question is, what are you doing about it?
At RealtimeUK, we have extensive experience working with some of the biggest names in the automotive sector. If you need CGI solutions for your car configurator or app, get in touch with me at Paul@realtimeuk.com.