Meet Jaroslaw Blahuta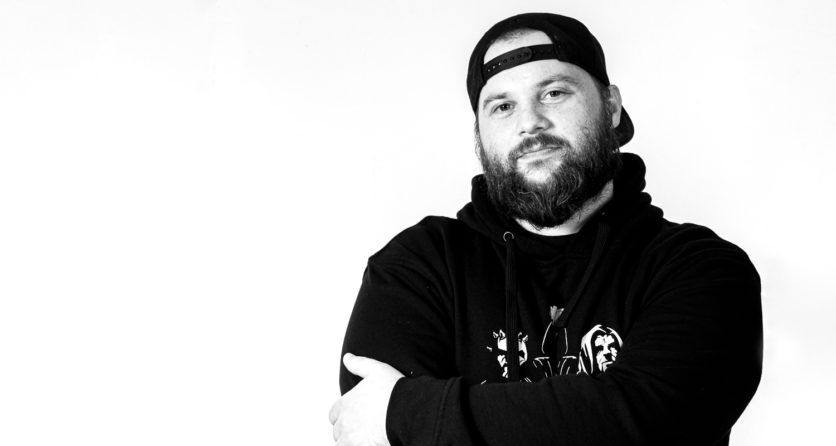 We love to give you an insight into who we are at REALTIME and we are our people, so say hello to our new automotive artist Jarek.
Tell me a little bit about yourself?
My name is Jarosław but people call me Jarek. I come from the beautiful city of Rzeszów, Poland but I spent most of my life in Reczpol. My first experience of 3D was projects I did in high school and I am also a big fan of Star Wars! So the R2D2 and Storm Trooper in the studio are pretty cool 🙂
What made you want to go into CGI?
When I saw Star Wars for the first time I knew that I wanted to create something from my imagination, I was always drawing spaceships when I was younger and was told by my teacher I had a really big imagination. When I saw the behind the scenes feature from Star Wars and realised the spaceships were created in 3D, that was it – I just had to be a 3D Artist.
What's your role at REALTIME?
I am a 3D Artist in the automotive department and my role is quite technical. I work on the development of car configurators, using unreal and blueprints.
What have you learned since you've been working in the industry?
I have been working in the industry professionally for 7 years and every day I push myself to learn something new. But the biggest thing I've learned recently is a programming language and to code using blueprints.
What's the biggest challenge you've faced and how did you get around it?
Around 2 years ago I was working UE4 project, the engine wasn't as advanced as it is now. My manager wanted me to create a soft shadow and it just wasn't possible, there wasn't any ray tracing or anything like it. I tried and tried and then I got lucky, Unreal released a new function and I managed to make it work. My manager was so impressed  even the TD came over to ask me how I had figured it out. I was quite proud!
What has been your favourite project to work on?
At the moment my favourite project to work on is my personal project. It's based on the Tesla power receiver engine and it's inspired by the conspiracy story of the creation of the engine by Nikola Tesla.
Did you know about REALTIME before you joined?
Yes, I heard about this company many years ago, it's great company and quite well known, and I've always wanted to work here.
Are there any upcoming things in the industry you think people need to keep an eye out for?
I think real-time ray tracing technology is the future and it will be standard for every CGI company. Some software like UE4, Unity or Project Lavina from Chaosgroup have great potential be standard tools in the industry.
What's the best thing about working at REALTIME?
Working with amazing artists who challenge and help each-other, we also get to work on some really cool projects with world class brands, who I can't mention…
Tell me a fun fact about yourself?
Believe it or not, the first 3D software (3dsMax 6) I ever owned was bought for me by my grandmother 🙂
Here's something I've been working on the last few days…