Meet Jono!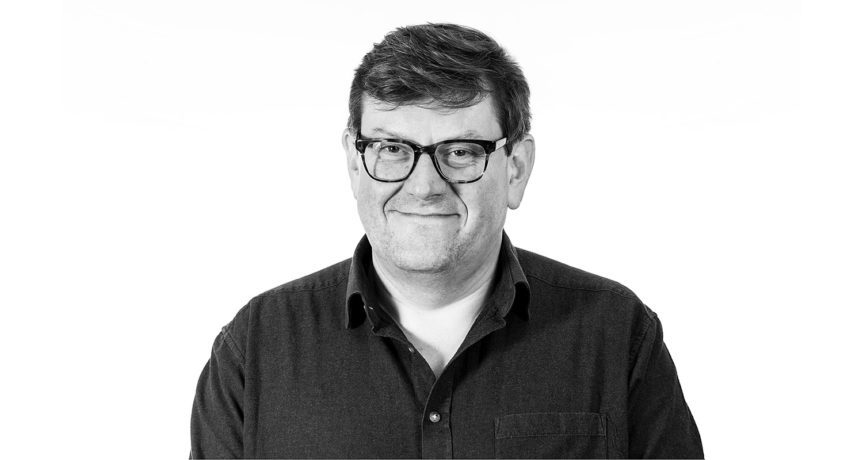 What's your role at REALTIME?
I'm the Executive Producer for Film & TV. The main focus of my role is identifying new projects for us to work on. I work with our in-house team of Artists and Producers to create costs and prepare a creative pitch to win the work. I am then the key point of contact for our clients throughout the production.
How did you come to work in broadcast?
Like many people my first break into the broadcast industry was as a runner. I worked on a tacky sky dating show that was filmed in the old Granada studios in Manchester. My fellow runner was a young woman who was very keen to get into TV presenting by the name of Zoe Ball. She succeeded! I also worked with a runner called Tom Vaughan and ended up making several short films with him and co-writing a screenplay. Tom is now a successful TV and feature film drama director.
What sparked your interest in TV?
I've always enjoyed watching good TV – from comedy through to drama. I was also drawn to the performing arts at school but I wasn't cut out to be an actor so a creative career in TV appealed because you get the same fun creative people you get in theatre.
So, what does an average day consist of for you?
It's very varied but could involve reading scripts or series outlines, drafting costs on the VFX that are going to be in a show, meeting potential clients or working with Artists to create concepts or tests for pitches on TV series. There is also quite a bit of strategic thinking and planning and I also need to think about our VFX pipeline and the technology side of how we deliver projects. Clients care about the creative and the cost, but are also very focused on delivery. We are reliable and always deliver on time so we need to regularly refine and develop our VFX pipeline.
What's been your favourite project to work on and that you're most proud of?                                
The most fun to work on was an indie move Human Traffic – many moons ago! Filmed on location in Wales and it ended up being a top ten box office film that year in the UK in spite of its low budget. I also introduced the Producers to the Distributor who had released a short of mine in front of a Richard Linklater film. In terms of VFX I was proud of the work we did on Lean On Pete – an indie movie directed by a really talented writer / director Andrew Haigh. The VFX was integral to a key moment in the story and it involved a horse being hit by a car (oops plot spoiler!)
What's the best thing about working here?
It's great to have such a large and varied team of in-house artists. For me it's particularly helpful to have an Art Director and Concept Artist to help visualise VFX ideas for pitches. I also like working out in the countryside when I am in the Westby Studio.
Are there any upcoming things in the industry that you think people need to keep an eye out for?
The content goldrush we are experiencing in which Amazon, Netflix, Apple and the US studios all battle for market share continues apace, which means more VFX work being commissioned at increasingly higher budgets. These companies are concerned about being able to deliver shows on time so there are lots of opportunities for companies like REALTIME – so it's an exciting time.
Tell me a fun fact about yourself?
I was born in Zambia and lived there and in Ghana and Sierra Leone as a child but I didn't see snow until I was 8. Because of that I love the stuff and I particularly enjoy skiing.