Our five most anticipated games to watch out for in 2021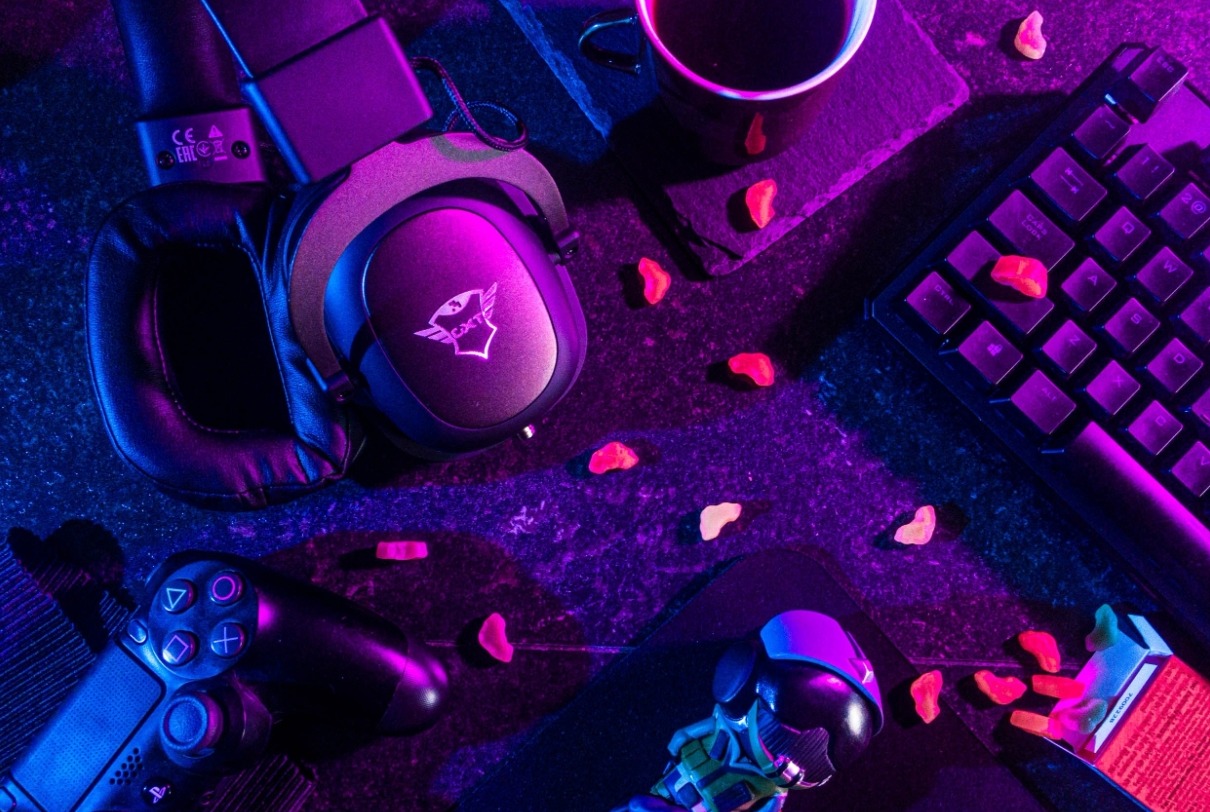 The anticipation for the next big game release never really goes away. The industry is constantly expanding and revolutionising, and so with each new announcement comes fresh excitement about what games are bringing to the table.
With the release of new consoles in November, the anticipation for next gen game releases has ramped up once again. With this sense of palpitation in the air, and people hoping 2021 will be a marked improvement on last year, we've put together a list of some of our most anticipated games.
Battlefield 6
The Battlefield franchise is a staple in the first-person shooter genre. The release of Battlefield 6 is looking to push the classic franchise even further, utilising the power of next generation consoles to expand the game and its capabilities. At an EA Play event in 2020, EA's chief studios producer Laura Miele promised that developers DICE were 'creating epic battles at a scale and fidelity unlike anything you've experienced before', so there are big expectations for this release.
EA and DICE are keeping their cards close to their chest in terms of gameplay and story, but they've proved that these details aren't necessary to create anticipation. Battlefield 6 promises to make the most of the next generation tech, with its detailed and realistic facial animation and sneak peaks at scenes with hundreds of soldiers running across the screen.
While the PvP multiplayer is, at its core, sticking to their classic 32 vs 32 battles, reports are circulating that the maps are being designed to support 128 players. This doubles the scale of PvP and offers potential online gameplay experiences that far exceed anything the franchise has offered before.
Halo: Infinite
Halo: Infinite is under the microscope after being delayed in 2020. After its much memed gameplay demo at an Xbox Series X showcase, fans will want to see how it pushes the boundaries with its graphics as they left some feeling underwhelmed.
Indeed, 343 Industries is determined to get this right, and the delay will hopefully lead to a better end product. The next generation should give them all the power they need to create the greatest Halo game yet, with creative director Joseph Staten claiming: "This was the Halo we imagined back in 2000, finally come to life, after 20 years of technical and creative innovation."
We've yet to see a video update in 2021, but we're sure 343 Industries are working hard to make this the best looking game it can be, to match the tight FPS mechanics the series is known for.
God of War: Ragnarok
From an Xbox staple to a PlayStation one. God of War: Ragnarok is the highly anticipated sequel to the soft Norse reboot of the series back in 2018. We've seen very little of the game, with just a short logo teaser back in 2020. But we all know what we're in for when it comes to Kratos.
We aren't the first people to talk about how excited we are for this game. The God of War sequel topped many 'most anticipated' lists at the end of 2020, including the official PlayStation Blog's 'Most Anticipated Game' award. It's safe to say the excitement is palpable right now.
Back 4 Blood
You can always trust The Game Awards to drop some exciting news. Amidst all the excitement was this title from Left 4 Dead creators Turtle Rock Studios. As the name of the game might suggest, this is a spiritual successor to the much-loved series, which has gone without a new entry since 2009.
The gameplay looks just as visceral as the Valve series, with the emphasis on 4-player co-op as you try to escape the hordes of the undead. The asymmetrical multiplayer, which puts four people in the role of the special infected, is also one of the game's best features. It's sure to be a multiplayer success and exactly what Left 4 Dead fans are after.
Gotham Knights
The Arkham series of games showed us that superhero games didn't have to just be poor tie-ins. In a way, PlayStation's excellent Spider-Man game (and its Miles Morales expansion) couldn't have existed without it. So after the release of Batman: Arkham Knight in 2015, we've been waiting to see what was next for the caped crusader.
It turns out we'll be stepping into the shoes of his super family instead, with players taking control of Nightwing, Batgirl, Robin, and Red Hood. Most exciting is that every character has their own distinct playstyle, making each playthrough fresh and interesting. Two-player co-op also allows friends to team up and mix it up on the fly, dropping in and out as they please. It takes a more traditional comic-book approach, giving it a bright style that makes it distinct from the Arkham games. It's a new direction for Batman games and we can't wait to see how it goes.
Honourable mentions
With lists like this, there's never enough room to talk about everything. While we can't wait for these five games, there are plenty of others that make us just as excited. Fans are giddy with anticipation for Resident Evil Village, especially after the excellent Resident Evil 7. This one is bringing witches into the mix, so we'll see how they clash with the regular zombie aesthetic.
PlayStation also has a couple of games that are sure to make the PS5 an even better purchase. Both Ratchet & Clank: Rift Apart and Horizon Forbidden West are sure to live up to the hype and prove to be excellent sequels. Beyond that, who knows what 2022 holds? The recently announced Indiana Jones game from Bethesda, the ever-mysterious FromSoftware game Elden Ring, and the recently delayed The Lord of the Rings: Gollum game.
The next generation of gaming brings with it an immense collection of exciting new games, with new and old franchises taking advantage of the capabilities of the new consoles that will soon be released. New tech is making the possibilities of game design endless, and these five games only hint at the potential of next generation gaming.
It is far from an exhaustive list, with many amazing games likely to be released this year. But if we didn't limit ourselves, we'd be here all day! This is just a taste of what to expect, and if you're anything like us, the next few months couldn't go fast enough.
At REALTIME, we're just as excited about the next generation as you are. We are ready to share our experience and want to collaborate with you to access the full potential of any exciting next-gen game ideas you may have. Get in touch with me at callum.sibley@realtimeuk.com.