Pete Leonard joins Futureworks' Industry Advisory Group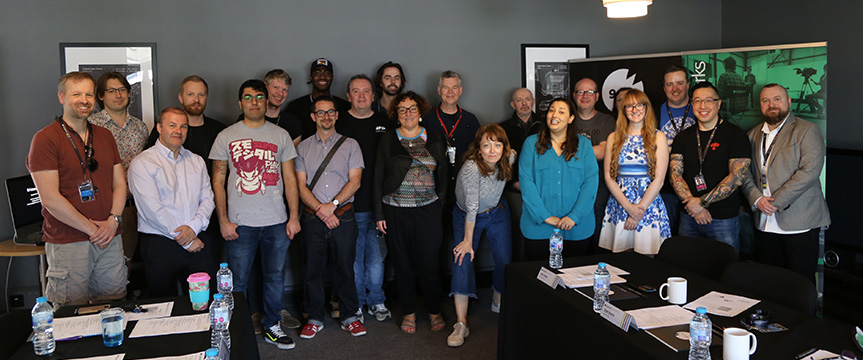 We were super excited when Pete was approached by Futureworks to become a member of their Industry Advisory Group. Pete has been working in the industry for over 15 years' and loves everything CG so when he was asked to get together with some of the industries experts and chew the fat on trends and best practice he was over the moon! 
Futureworks provides world-class education and training in Sound, Music, Film & TV, Games, Animation and Visual Effects – based in the centre of Manchester, UK. Their facilities include state of the art studios and high-spec production facilities, which have been built to industry standards. Here's our Art Director Stu and former Animation Lead Will testing out the mo-cap suite.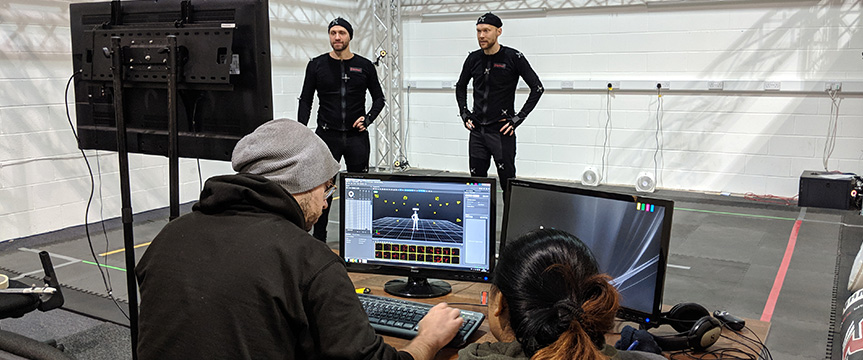 The Futureworks Industry Advisory Group meets biannually and is comprised of representatives from leading creative media businesses and members of Futureworks' academic staff. The group's main objective is to increase the depth of knowledge and key skills that the students possess in preparation for their future careers. The IAG also works to ensure that Futureworks helps to promote diversity among its students, fostering more women, BAME, LGBTQ+ and more minority groups into the industry.
By utilising the knowledge of industry experts, like Pete, the students will be given the best opportunity of being 'job' ready for the creative industries when they graduate.
Pete's worked with Games companies for many years helping build teams, and source talent. He's now doing that for us and is our go-to guy for recruitment, outsourcing and helping on production where required. He's been on teams that have won DEVELOP awards multiple times and is very passionate about this industry so can't wait to share his knowledge with some very talented students.
Here are some of the other companies involved:
Sumo Digital: https://www.sumo-digital.com/
Rare Games: https://www.rare.co.uk/careers
Verbal Vigilante: https://www.verbalvigilante.com/
Women in Games: http://www.womeningames.org/
Woodwork Music: https://woodworkmusic.co.uk/about
Fuzzy Duck: http://fuzzyduck.eu/
Scruff of the Neck: https://www.scruffoftheneck.com/