REALTIME's Jurassic World Game Trailer Makes A Roaring Statement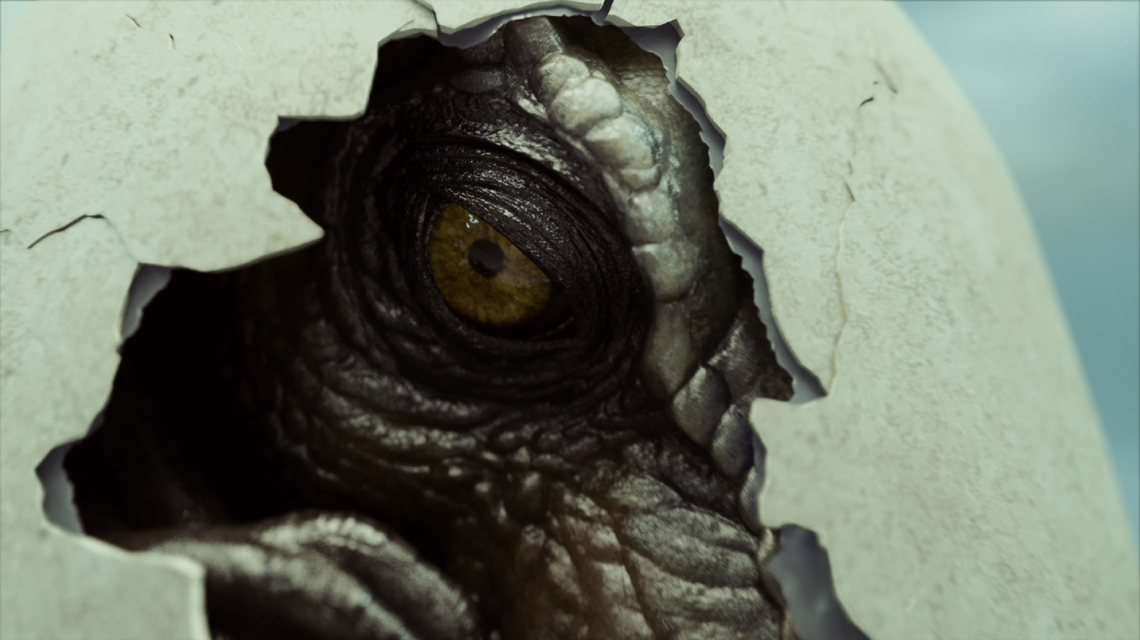 REALTIME'S JURASSIC WORLD GAME TRAILER MAKES A ROARING STATEMENT  
A small northern VFX studio breaking records with their second coloration with Frontier Developments
Small studio in the North of England produces trailer with a ROAR!
The trailer was produced for the new Jurassic World Evolution game set to be released next summer.
It's the most successful trailer produced by the studio to date, with over 10m views over official channels.
After working with Frontier Developments previously on Elite: Dangerous, REALTIME have cemented their strong relationship with the Cambridge based games developer, being invited to produce the trailer for the highly anticipated Jurassic World Evolution, which is set to be released next summer.
The Jurassic Park franchise has been booming ever since the release of the mega blockbuster Jurassic World in 2015. With a renewed press on the nostalgia button, fans and gamers alike are both incredibly excited for the release of the new Evolution game; which gives players a chance to be their own park rangers, building and designing their own Jurassic world.
REALTIME's Managing Director Tony Prosser spoke about his elation of being able to handle such a prolific piece of intellectual property, "We've been trusted with some huge franchises over the years but we're all especially proud to have been asked to create such an exciting marketing trailer for such a monumental movie franchise."
The world class talent within the company's Westby studio devoted their skills and resources into creating a show stopping, memorable trailer. Leaving you ready start your grand designs on how the T-Rex enclosure will look- and if would it be the best idea to put it right next to the Raptor habitat.
The response following the trailers release couldn't have been more of a compliment to the hard work put in by the studio's artists, "Our trailer achieved over seven million views in its first two days of launch, which is a new record for our studio" Tony commented. As of today, the trailer has received over 10 million views across official channels, making it the most successful trailer the studio has released to date.
Not only was the internet's response positive, but Frontiers C.O.O David Walsh was also impressed with the material REALTIME produced; "Once again the team at REALTIME have done a great job in helping to communicate the quality and vision of our game."
SHORT COMPANY BIO
REALTIME VFX studio has a rich 20-year history in creating cutting edge, high-end content for marketing films, imagery, VR and in-engine content. With a passion and desire to achieve the highest levels of image quality, characterisation and engagement; The UK based company have had success in attracting some of the biggest names in the video games world such as Wargaming, Sony, Amazon, Tencent, Hi-Rez and SEGA to name but a few.
-ENDS-
For further information contact:
Jess Chenery, jess@realtimeuk.com, realtimeuk.com, 01772 862 363
Notes to editors:
Founder and Owner Tony Prosser
Established 1996
Quite simply, the team at REALTIME is passionate about creating inspiring commercials, marketing trailers, VFX & CG imagery