Six questions to ask yourself when appointing a CG supplier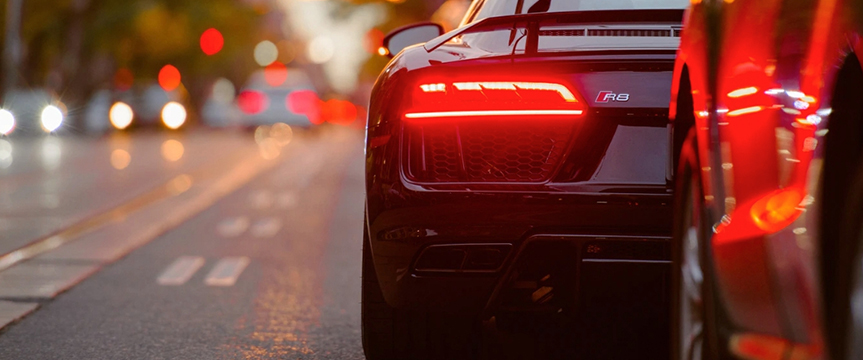 The journey of creating a car is a multi-faceted one. There are seemingly countless jobs to check off your list as you approach its launch. One of those is finding a CG supplier who can fit perfectly into your development and work as a cohesive part of your team.
Much like recruiting a new designer or engineer, you can't underestimate the importance of finding someone who gels with your team. And – just like in that situation – it's not a decision to take lightly. But how can you be sure they'll fit in? How does working with an outside company integrate into your ongoing project? Here are six questions to ask yourself when looking at a new CG supplier.
Can they feel your pain?
There are a plethora of CG studios out there. But not all will be the right choice for you. You need someone who understands the automotive industry – the challenges you face and the problems you regularly come up against – something that I'd wager can only come from actually having spent time working on that side of the fence.
If you can establish that they have this direct experience of what it really means to design, develop, launch and then sustain a new car in the sales charts, then your chosen agency will really appreciate your processes, will do a better job of integrating into the overall direction and will be able to address any issues before they even become a problem.
What is their approach to tech?
This is an industry where you need to know how cutting-edge a supplier's tech is. How can they keep pace with you if their technology isn't up to scratch?
With the best tech available, they'll be able to produce the best results for you, the clients. This is something you could see in their case studies or ask them outright about. Ask them to propose a solution to your problem; see if they can come up with something you haven't.
What is their tech pipeline?
Ask yourself if you want or need visibility of the tech pipeline they use. This ties into the above, giving you confidence in the results they'll deliver, along with the timescale you'll be looking at.
Beyond that, it will be useful to know if you plan on working with other third parties. You may need to share assets during a big campaign. Integration into the process is an important factor you need to consider.
Do you know your own requirements?
This requires a bit of introspection. To know what you need from a CG supplier, you actually need to know what you need. Ask yourself what your requirements are in terms of the balance between features, interactivity with what's going on on-screen, and visual fidelity.
You might find some companies excel in two areas, but not the third. So you may have to prioritise some elements over others. There's a chance someone out there can do all three, but again, you need to ask yourself if you have the time and costs for them.
How will they tie into your marketing?
As we said at the start, the entire process of releasing a car has a plethora of moving parts. One of which will be your marketing. Your CG supplier can play a role in this part too.
The 3D assets they create would work great in your marketing materials. But you have to ensure they can actually supply you with these assets. If they can, then great – it will save you money.
What is important to you?
This might sound somewhat philosophical, but we're referring to the look and feel of your car. What 'look' are you after as a client? Do you have an idea in mind or are you planning on working with your supplier to develop something unique for you? Or maybe they have a 'one look fits all approach' that you're happy with?
You also need to work out what you expect of the final product. What do you expect of the look, the materials, the functionality, or the quality of the final image? With these details in mind, you can find a CG supplier that can meet those expectations and help give them an idea of the costs during the brief.
So before you set out to find your perfect CG partner, consider these questions first. Answering them ahead of time will help set your expectations and provide your chosen supplier with the details they need to get the job done to the best of their ability. If you follow these steps, you could end up with a fruitful, long-lasting relationship.
At REALTIME, we have years of automotive experience under our belt. Our team is well-equipped to handle all your wants and needs, and we're always looking for new, exciting projects to be a part of. Feel free to get in touch with me on paul@realtimeuk.com.