"Capturing 30 years of gameplay in one trailer, was always going to be something of a fun challenge, especially given the wide variety of genres and game styles Rare are known for. REALTIME responded fantastically to the challenge and delivered yet again - A really fun, fast-paced announce trailer turned around in a short time frame. Great work!"
Paul Cunningham
RARE
2.5D
pre-rendered
Modelling
Direction
Animation
Stylised
The Results
This project provided our team with a great opportunity to work on something that had a distinct visual style and is a slightly different approach to the style of work we're usually known for. As ever, our team had a great time working on the piece, once again working collaboratively with one of the Games Industry's longest surviving (and Best!) development teams in the world.
How many great games can you spot?
We already have an established pipeline for our more realistic game trailers but, we've adapted it somewhat to work on Rare Replay's alternative look.
3ds Max was the main software for the trailer, using V-Ray 3.1 for rendering. The assets were modelled in 3ds Max and textured with Photoshop and Mari, paying attention to make everything look like it was made out of cardboard. The confetti effects were done with nCloth in Maya, then cached and imported into 3ds Max using Particle Flow and FumeFX.
Lighting and rendering was approached to make the scenes look like real-life miniatures, with the animation simulating the playful bounciness that these characters would portray on a small stage.
Using the OpenEXR file format, render passes were brought into After Effects where everything was composited together and graded with Magic Bullet Looks.
The entire project was managed in Shotgun, allowing for an efficient and clear way of getting the shots through the approval process internally and with the client. It was easy to configure Shotgun's interface to let us display relevant data for each asset, shot and task, white having a clear visual feedback of how the trailer is progressing.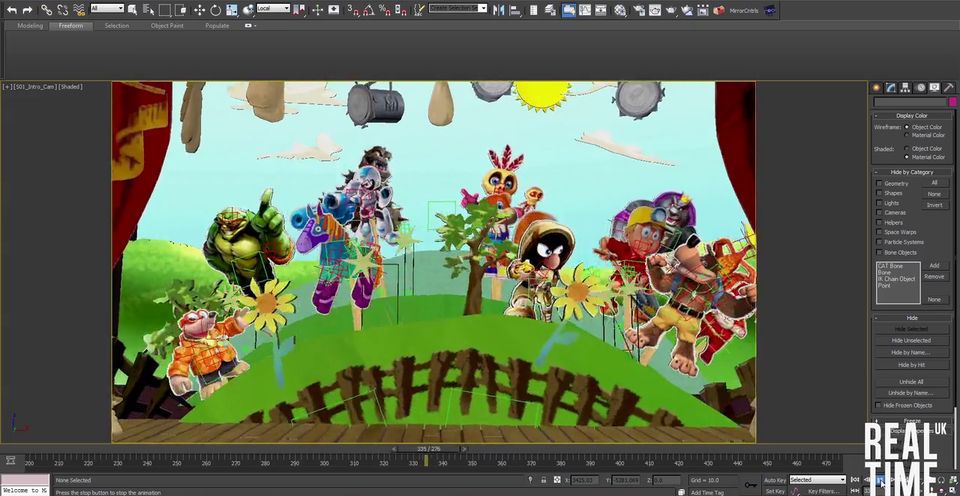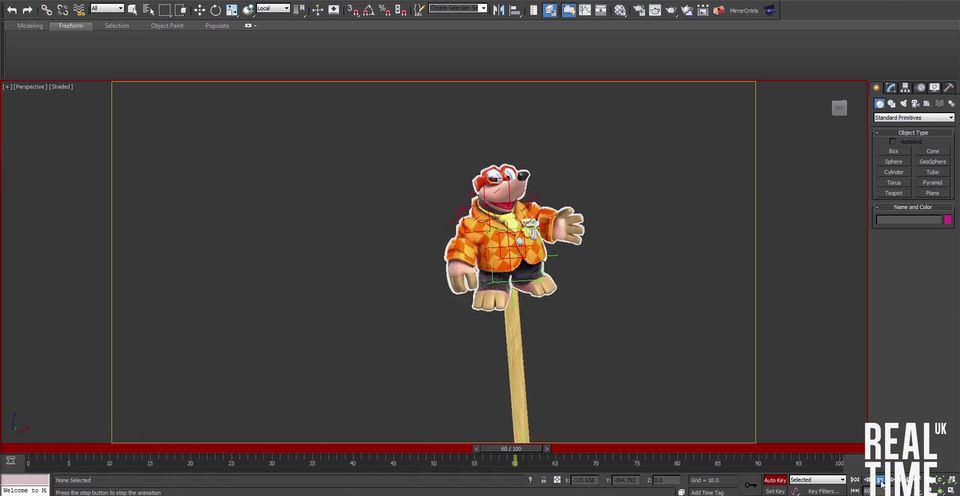 "This was a delight to work on. With much of the team old enough to remember many of the games from the first time around, it was a privilege to be involved with the creation of such a fun trailer that encapsulates everything that is so good about retro games. Created by the same core team responsible for our more 'photo-realistic' trailers, this piece is a testament to the creativity of the team who were able to show a different side to their work."
Name
Job Role