Special Effects vs Visual Effects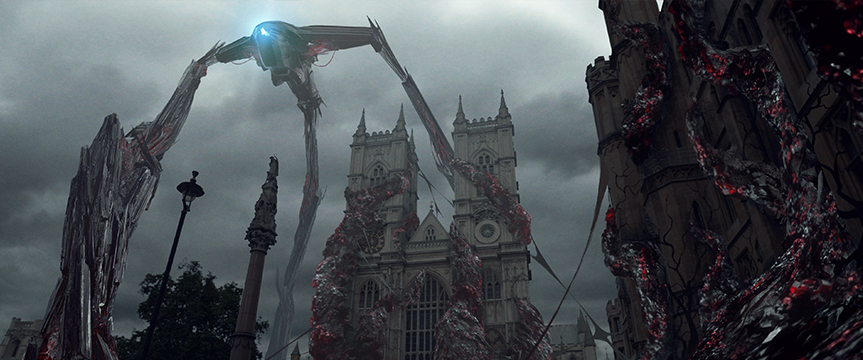 What is the difference between Special Effects and VFX, is there a superior choice? 
Welcome back to another blog in our VFX for Dummies series. We're looking at the wide world of visual effects, demystifying the scene, breaking down the jargon, and making the process that little bit more approachable. In today's piece, we are looking at the differences between special effects and visual effects. There is often a lot of confusion about these terms so we wanted to take a look at this topic in more detail to help provide a bit more clarity about what both terms mean.
Special Effects and VFX; to the uninitiated, they might appear to be the same thing. After all, visual effects are special and special effects are visual. But despite what people think, the two terms are far from interchangeable. Each speaks to a different aspect of modern-day film and television production.
The difference lies in the part they play during the production process. Special Effects (often abbreviated to SFX) refers to on-set visual effects techniques; you could also call them 'practical effects'. On-set special effects might include adding various 'elements' that the story requires into scenes, such as fire, water and snow. Before the advent of digital technologies, the only way to add 'elements' to scenes was by using Special Effects filmed on-set 'practically'. SFX also includes skills like animatronics. Characters like Yoda from Star Wars are animatronic. SFX also includes prosthetic make-up and the building and filming of 'miniatures' Again the earlier Star Wars films used lots of 'miniature' models to film spaceships and planets.
VFX is an abbreviation of Video Effects. Video Effects enabled filmmakers to achieve the same effects as on-set SFX during post-production. They could integrate 'elements' such as explosions, into their scenes .VFX can digitally re-create anything SFX are able to do on-set. Because VFX is also an abbreviation for Visual Effects – which refers to all forms of digital enhancement of shots – from adding in backgrounds using greenscreens through to integrating GGI models and creatures, there is inevitably some confusion with the terminology !
However for the most industry practitioners, when they are talking about VFX, they are usually referring to the addition of digital 'elements' (fire, water etc) into shots – rather than the whole broader term Visual Effects which refers to all forms of digital enhancement of an image. Similarly when people refer to SFX, they usually mean on set 'practical' filming of 'elements' such as smoke and fire – rather than the broader meaning of the term which includes animatronics, miniatures and prosthetic make-up. This is most likely because CGI has largely taken over from these areas of on-set SFX work in the film and television industries.
You can usually work out which 'type' of VFX people are talking about from the context. SFX and VFX are both often used together in a production when discussions arise about when it is better to use one approach over another, or whether to use both approaches to achieve an effect in a shot.
Both SFX and VFX are methods of enabling you to enhance the narrative of your story. Most likely, your production will need one or both of the above solutions. But how do you know which is right for your project?
When to use SFX
Special effects hark back to a simpler time in film and TV production. SFX were – and often still are – used to enhance a scene or set piece. An explosion or a fire, a rainy moment in a love story; things that might happen spontaneously in life but require actual planning on set. Common examples of on-set SFX might be snowmaking, rainmaking, or the adding of smoke to create atmosphere. Other parts of the SFX skill set include adding fire – either to dress into sets or to be used as part of a stunt with people
While you can accomplish all of these effects using VFX, it is usually preferable to capture things on camera if you can as the on-set SFX will look more 'real'. Whether it's fire, snow, smoke, or rain, if you can create these on set and film them, they are likely to work more effectively and be cheaper to do than creating the digitally as visual effects during post-production.
When to use VFX
So if SFX captured on camera are so effective, when do you need to create snow, fire, rain, or other effects digitally as VFX?
One situation might be if you have a bigger canvas to cover and more shots to capture. If you want to create a snowy landscape with wide shots, it will be easier and cheaper to do this using VFX. The same applies to rain.
Then you have to take into account on-set conditions. If you are adding smoke to help enhance a sequence – if it was, for example, a battle sequence in a period drama – the wind may blow away your smoke or it may not 'behave' as you wish. This is when you will need VFX smoke. SFX created on-set can't be 'directed' to behave as the director and production team want – whatever fits the story requirements.

That also might link to health and safety considerations. If you are adding fire or explosions that involve using actors or stunt people, it may be possible to create more 'dangerous' types of explosion or even set people alight with VFX fire.
Another issue is actors sometimes don't react well to the smell or texture of on-set smoke and artificial snow. Not to mention the fact snow machines can also be quite noisy, so they aren't always appropriate for every scene.
Will VFX replace SFX in the future?
For shows with bigger budgets VFX 'elements' like fire, snow, and smoke, the solution may well come to replace SFX. However, it is more often the case that a series or film will use a combination of on-set SFX enhanced with VFX. So, for example, you might shoot a scene with SFX snow in the foreground where your actors are sitting, with VFX snow added in the background and wider shots. 
Or you might want to have an actor using a flamethrower, so for health and safety reasons you film them with the flamethrower, but no actual flames. You then film the SFX flame elements later, and composite them into the shot. If for any reason the SFX elements aren't 'behaving' as you want them to – you can add some VFX flames to create the effect or impact you want.
VFX 'elements' can accomplish much of the same effect as 'real' SFX ones without the same health and safety risk. And they can be a cheaper option. VFX 'elements' allow you to be more creative in your direction and afford you more flexibility in your production. Much of the work can be done elsewhere by another studio which takes the pressure off of you. Though, as said above, some see VFX as 'less real' and prefer the tactile nature of practical effects.
Is there a better choice?
It all depends on your situation. Some prefer to stick to the tried-and-true SFX and appreciate its layer of authenticity. And you can see this on the screen in the final product – the stunts look more satisfying and you can feel the heat emanate from an explosion.
But it's hard to argue against the benefits of using VFX when you need to 'direct' the 'elements' you are creating SFX 'elements' you shoot on set, like fire, can not be 'directed' in the same way that VFX fire can be. They can cost your production less and, as developments in CGI technology progress, they look increasingly realistic. These effects were once only accessible by the likes of big Hollywood studios, but now even TV shows have stunning visual effects work. If you can achieve the same effect for less money, is that not the more prudent option?
Depending on your chosen outsourced VFX company, you have immediate access to the skills and expertise of a veteran workforce. You don't have to rely on your stunt going right in the moment; it can be completed in CGI over time and you can make adjustments to it throughout production. A good VFX company will be collaborative and bring new depth to your ideas.
This isn't to say you should throw SFX to the side of the road. SFX and VFX can still coexist. A good production will rely on both methods to produce the best final product.
At REALTIME, we can be your visual effects studio of choice. With an impressive portfolio of high-profile work, we know how to work collaboratively with our clients and enhance the production. If you would like to talk about your next project, feel free to get in touch with me at jono@realtimeuk.com.